What our beloved customers say about us on Amazon.com, Thank you Guys

Reviewed in the United States on February 5, 2017
Used these for a half marathon this morning and I will never go back to safety pins. Super easy to use, so simple to readjust the bib, nothing shifted during the race and because they are so light and there's no "wiggle room" like with the safety pins so the bib doesn't bow out or bounce when I run. These left no marks whatsoever on my race shirt, too. The printed Union Jack design looks crisp and bright - I'm getting another set right now as backups.
10 people found this helpful
Helpful
comment
Report abuse
. A. Carter
5.0 out of 5 stars Easier than Safety Pins
Reviewed in the United States on April 23, 2019
These magnets are fantastic! They are so much quicker and easier to put on and take off a race bib than safety pins or clips.
The magnets stay attached during races and do not damage clothing. I thought I would lose one magnet when I dropped it while putting on a race bib. But, the magnet attached to another magnet and it never hit the ground.
I think they are especially practical in cold weather, since cold fingers can be clumsy. The magnets attach quickly and with little effort.
3 people found this helpful
5.0 out of 5 stars Didn't budge!
Reviewed in the United States on September 24, 2017
I wore these during a race and completely forgot they were there. Once I got my bib straightened out the magnets didn't budge. I like that five come in the package to secure one in the middle or in case I did lose one (I doubt that would happen these things were so secure) and that they are smaller than other bib magnets and lay more flush to your clothing. I would definitely recommend these.
5 people found this helpful
5.0 out of 5 stars Placement is key
Reviewed in the United States on November 8, 2018
Just purchased these and ran a 10K the next day. They worked really well, and held my bib in place. You'll want to make sure that you have your bib as taut as possible to minimize the chance that your hand or anything you're holding (gloves that I took off halfway through the race in my case) doesn't catch the side and pull it from your shirt. If that happens, there's the possibility that one of the outer pieces will go flying while the inner piece will slide down the inside of your shirt and also get lost. Sometimes placing the bib as low down or high up on your shirt as possible will minimize the chance of that happening, but it all really is up to body mechanics per individual. Really glad I purchased these and happy to no longer have to use safety pins.
5.0 out of 5 stars Powerful magnets for running numbers
Reviewed in the United States on August 24, 2019
Color: ORANGE FLUO
Verified Purchase
WOW, These little things are stronger than I thought they'd be.. I'm not easily impressed by something so small but these are great, there's a spare one but I'd say you'd have to be trying to lose one on purpose to do that. Unless your running a full Spartan, climbing over objects I'd be worried they maybe pulled off. That's a hard maybe though!!
5.0 out of 5 stars Perfect!
Reviewed in the United States on September 17, 2019
Color: CYANO
Verified Purchase
I used these at an international full marathon where you're supposed to wear your bib on your shirt. I've had bad experiences with safety pins, so I thought I'd give these a try. They're perfect! I had zero issues with them coming off mid-run, and I had them on for a while.
5.0 out of 5 stars I. Love.Them.
Reviewed in the United States on May 9, 2019
I was tired of clips and pins, so I ordered these. They are SO strong! They held my bib on without fail and they are super cute. Would recommend them to any runner!
One person found this helpful
5.0 out of 5 stars Surprisingly good
Reviewed in the United States on February 19, 2019
Color: RED
Verified Purchase
I thought I would lose some of them in my races, but so far I still have all of them after 10+ bike races. They keep the number pinned good and my jerseys in mint condition.
One person found this helpful
5.0 out of 5 stars Great product and no holes
Reviewed in the United States on September 22, 2019
These worked better than I thought they would. They stayed in place, didn't chafe and are a great alternative to pins or a belt. I did knock one out of place when I bent over to tie my shoe but never during my race. And even then, the magnet stayed on my shirt. They are a little hard to adjust once they're on, but not hugely so. I would recommend these to all runners who race.
5.0 out of 5 stars Really good product
Reviewed in the United States on February 25, 2020
I've used these for two half marathons and they work great. I had my number on my shirt once and my shorts the other time. They worked great and didn't budge.
BIB
UP
... THE FIRST ORIGINALS: THE BEST SINCE 2011
We were the first to think of using the 'magical' magnetic force to support the bibs without piercing the technical shirt.
Nowadays more and more money is spent on technologically advanced sweaters that give comfort and performance.
A peculiar characteristic of these new garments is the elasticity and the fibers that compose them are very fragile and it would be a shame to have to puncture them every time with metal safety pins which, in addition to damaging them, often rusting irreparably stain the technical fabric.
DO NOT RUIN YOUR PRECIOUS JERSEY ... ALWAYS USE
BIB

UP
BIBUP
S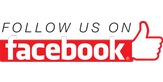 BIBUP ALL ITALIAN PRODUCT